UPDATE:  The deadline has passed and we got some really cool stories submitted by our awesome listeners.  Stay tuned for the 50th episode (coming soon!) to hear all their stories.  Thanks to all those who participated!! 
We have some great announcements for our up coming crowd sourcing episode.  We recently announced that we have asked our listeners to send us in their stories of times they have done the seeming impossible with the sound for a project.  If you missed the original announcement, you can read all the details here.
We have had a few requests to extend the deadline, so we are now moving it back to November 20th.  So you have a 5 more days to get in your two cents.
The best news, for anyone planning on contributing, is we have some fantastic prizes that only people who contribute to this episode will be eligible to win.  Everyone who enters WILL WIN a collection of Sound Effects from the personal SFX recordings of co-hosts Timothy Muirhead and René Coronado.  PLUS they will be entered to win one of the following: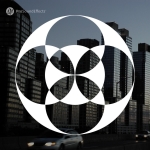 A super cool library.  Featuring Ambisonic recordings on Ambiences from New York City, Chicago and Tokyo.  This bundle also includes the software to decode all 134 of these recordings to mono, stereo, 5.1, 7.1 and beyond.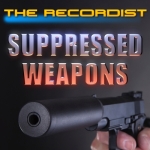 This is super unique library of guns with suppressors recorded with up to 10 mics in various perspectives.  Recorded by Frank Bry one of the guests on our Firearms Recording episode.

Pick the 50 awesome sounds you want from the massive PSE on-line library of over 175,000 Sounds!
****We are hoping there will still be more prizes to give away but we are waiting on confirmation.  So stay tuned!******
Finally all of your submissions will make up what will be Tonebenders 50th episode!  We wanted to celebrate this humble milestone by getting our listeners involved and focusing on the positives of our work.
So get out your mics and tell us about your best day on the job.  Get some free sounds for your effort, and help us celebrate over four years and 50 episodes of The Tonebenders Sound Design Podcast!
____________
Here's how to participate:
1.  Grab a mic.
2.  Collect your thoughts.  (srsly, don't skip this)
4.  Introduce yourself (name, where you are in the world, twitter handle or your website if you want)
5.  Tell your story for about 5-10 minutes.  This is both a long and a short length of time, so get to the heart of the issue quickly and dive in.
6.  Email a link to info@tonebenderspodcast.com
Submission deadline is midnight on November 20th.  (We reserve the right to edit submissions for length or to exclude submissions.)
Rene and I will play to your clips and then talk about what you were able to do in an upcoming episode of Tonebenders.
So show us what you got.  This will be fun!